Dr. Irene D. Combs
Learn about Dr. Combs's commitment to technology and ongoing education to ensure 20/20 EyeCare & EyeWear brings the utmost care and education to patients.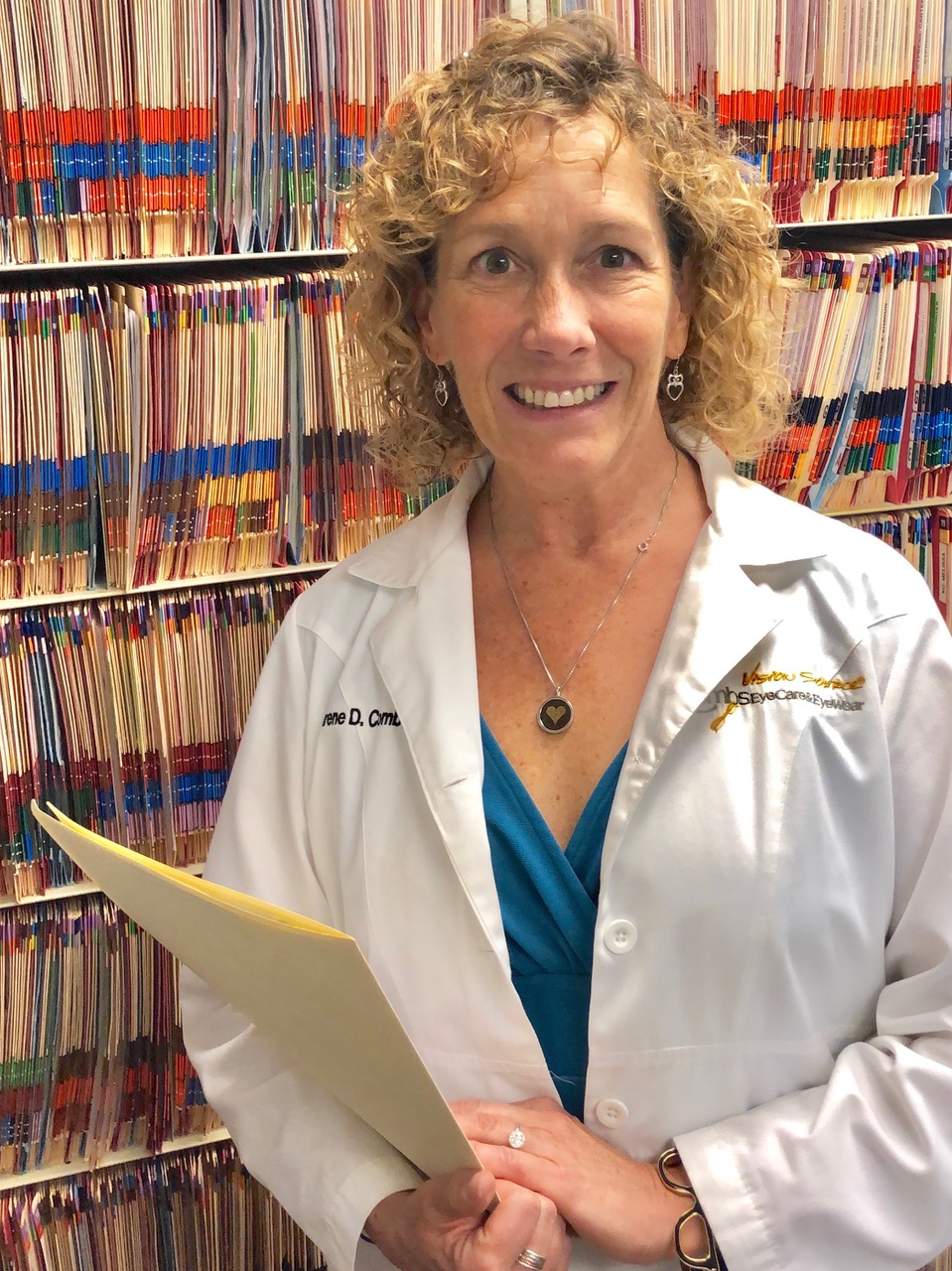 Doctor Irene D. Combs attended the University of Illinois and Illinois College of Optometry where she received a Doctor of Optometry degree in 1991.
Dr. Combs continues to keep her knowledge of the most recent advances in optometric care updated by attending seminars regularly. This education has driven the decision to bring the latest technology into her practice in order to give every patient the ultimate in care.
Whether you need new contacts or glasses, Dr. Combs ensures you will also leave the office knowing about the underlying health of your eyes.
An RHA, Retinal Health Assessment to look for and follow Macular Degeneration, Diabetes, and drug-induced changes in the retina is offered routinely. Computer analysis of the Optic Nerve with a GDxVCC allows for early detection of optic nerve changes that may occur with Glaucoma or Optic Neuropathy. Visual Field Screening rules out any defect along the visual pathway to the brain, detecting tumors or Glaucoma.
These procedures enable Dr. Combs to begin her comprehensive examination already knowing a great deal about each patient's health before she begins to evaluate their eye care needs.